I'm Here for the Applause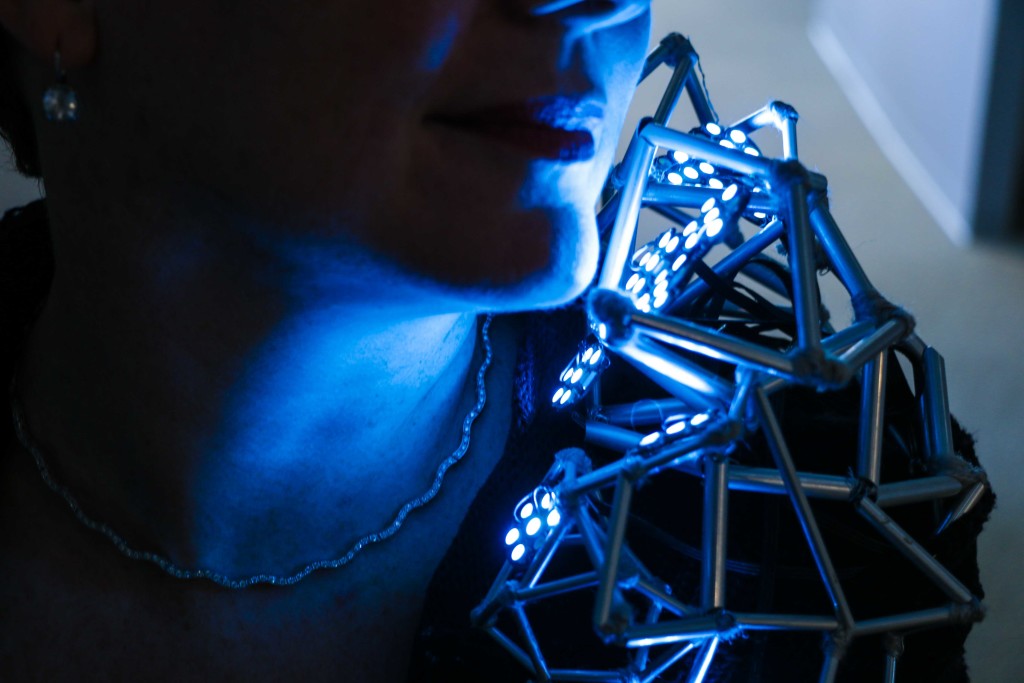 The "Professor on Fire" shawl was designed by Clint Zeagler Jessica Pater and Ceara Byrne to be worn by Elizabeth Mynatt while being recognized as an ACM Fellow.  The shawl acts as a personal spotlight, reacting to the noise of applause with pulsing light.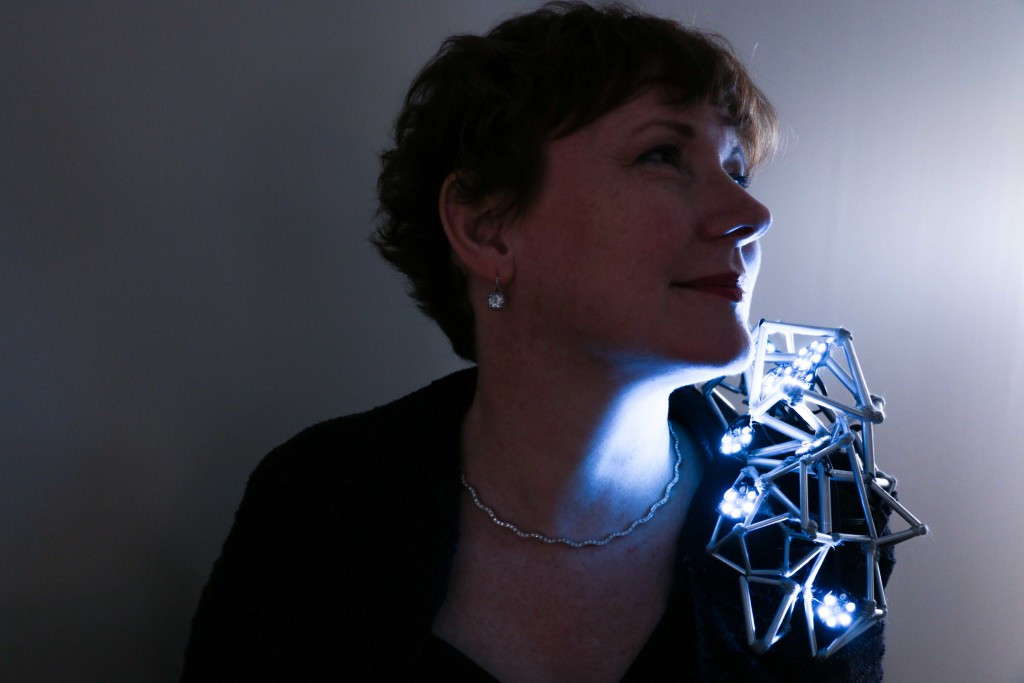 Mynatt established her Everyday Computing Lab at Georgia Tech in 1999, which investigates emerging interaction techniques, research methods, and applications that are compelling and effective in a world where computing technologies are ubiquitously available yet integrated into the social fabric of everyday life. Mynatt's focus on everyday computing requires understanding people in the context of their everyday lives, so she often assembles multidisciplinary teams with psychologists, designers, and healthcare workers.
Zeagler is the Program Manager for the  Georgia Tech Wearable Computing Center. Mynatt asked to wear the garment in order to highlight Georgia Tech's work in human-centered and wearable computing.