Georgia Tech Wearable Computing Center Forum 2014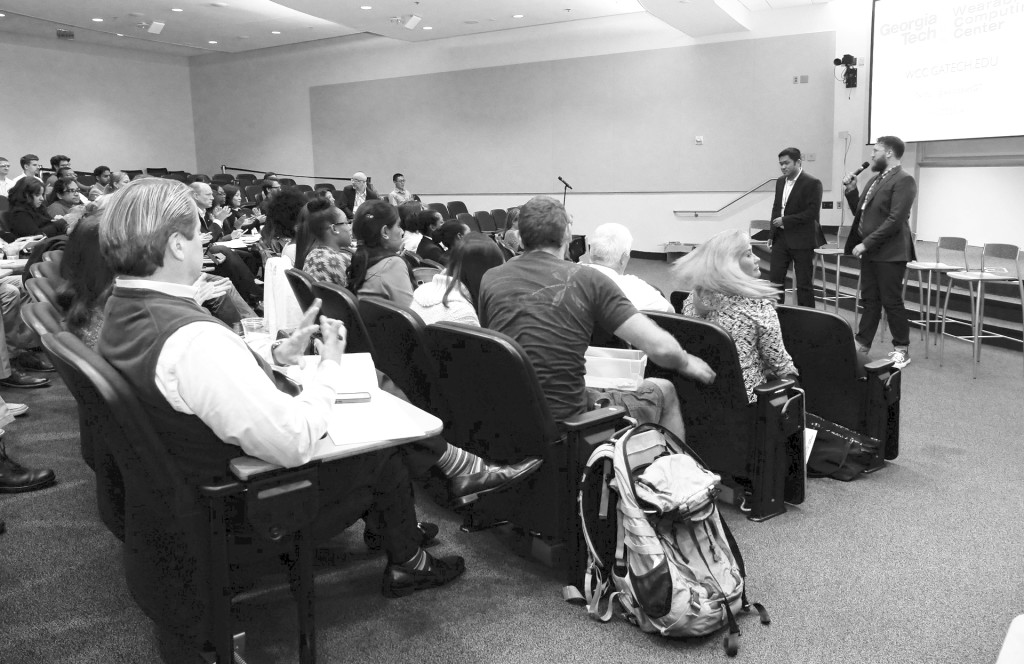 The first Wearable Computing Center Forum was held on November 11th, 2014.  The Forum included a lively "Show and Tell" where attendees were able to get up and show their favorite wearable devices.  This was a great time for companies and individuals to network with each other and with startups.
The WCC Forum also had a great and enthusiastic panel on the state and future of wearable technology.  The Panel included:
Jonny Farringdon
Director of Informatics at Jawbone
Qaizar Hassonjee
VP – Innovation at adidas – Wearable Sports Electronics
Asta Roseway
Principal Research Designer at Microsoft
Lucy Dunne
Associate Professor of Apparel Design and Wearable Technology at University of Minnesota
Paul M.A. Baker
Sr. Director, Research and Strategic Innovation, Center for Advanced Communications Policy (CACP)
Maribeth Gandy Moderator
Co-Director Georgia Tech Wearable Computing Center
Director Georgia Tech Interactive Media Technology Center
At the WCC Forum the WCC 2014 Engagement Grant Winners were also announced.