Meeting Merkel: Wearable Exhibition Travels to German CDU Headquarters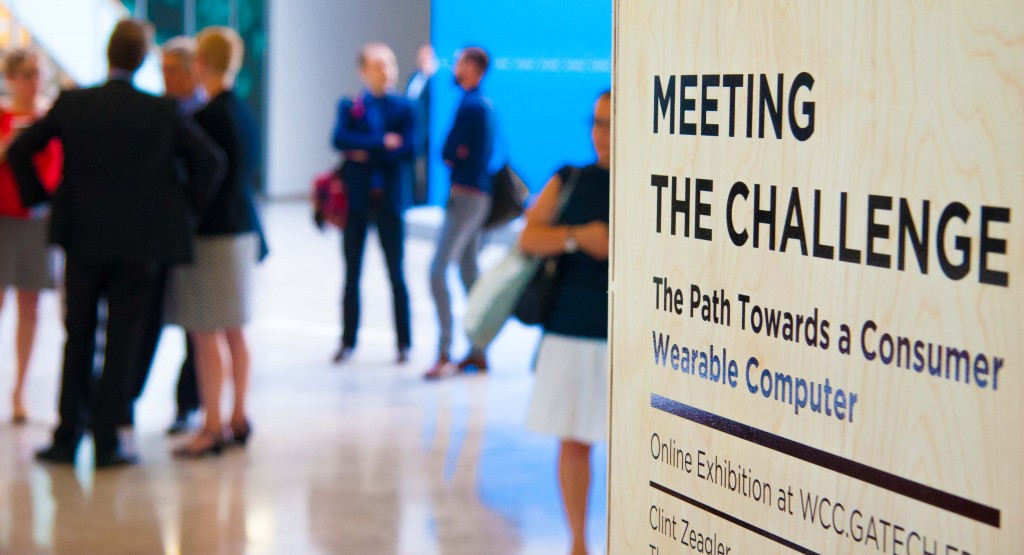 Ok I didn't actually meet Angela Merkel the Chancellor of Germany, but she did stop and look at our exhibition (Meeting the Challenge: The Path Towards a Consumer Wearable Computer) (Online Exhibition) while I was in the CDU's (Christian Democratic Union's) Lobby.
Before the opening of the exhibition the CDU held a panel on Internet privacy.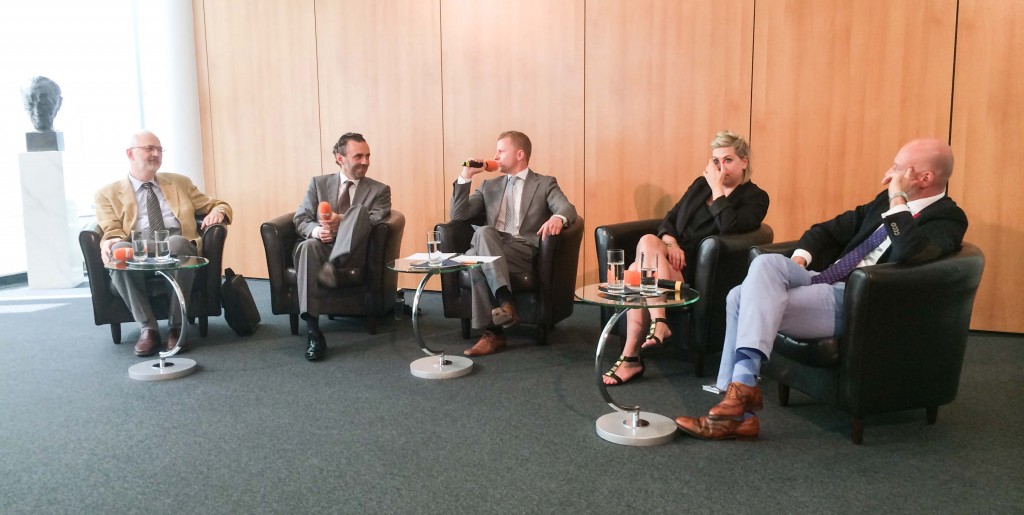 Peter Tauber, General Secretary, CDU opened the panel by also talking about wearable computers, showing off his fitbit..  "The wearables concept is so much more than glasses I am wearing a fitbit, so i am a wearable kinda guy."  Guido Brinkel of ISP 1&1 moderated the panel.  The panel included Thomas Jarzombek speaker for net politics, CDU CSU, Dr. Alexander Dix Privacy Chief for the State of Berlin, Franziska von Hardenberg, Founder & CEO of Bloomy Days, and serial entrepreneur Tom Kirshbaum.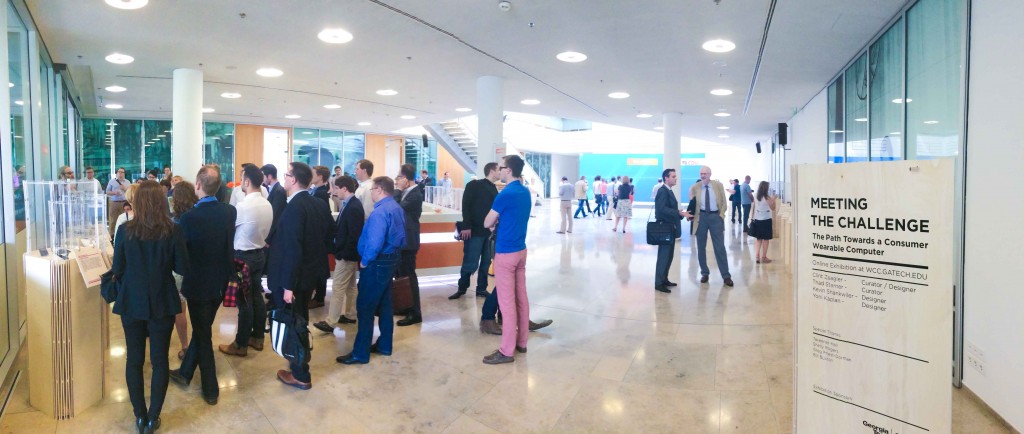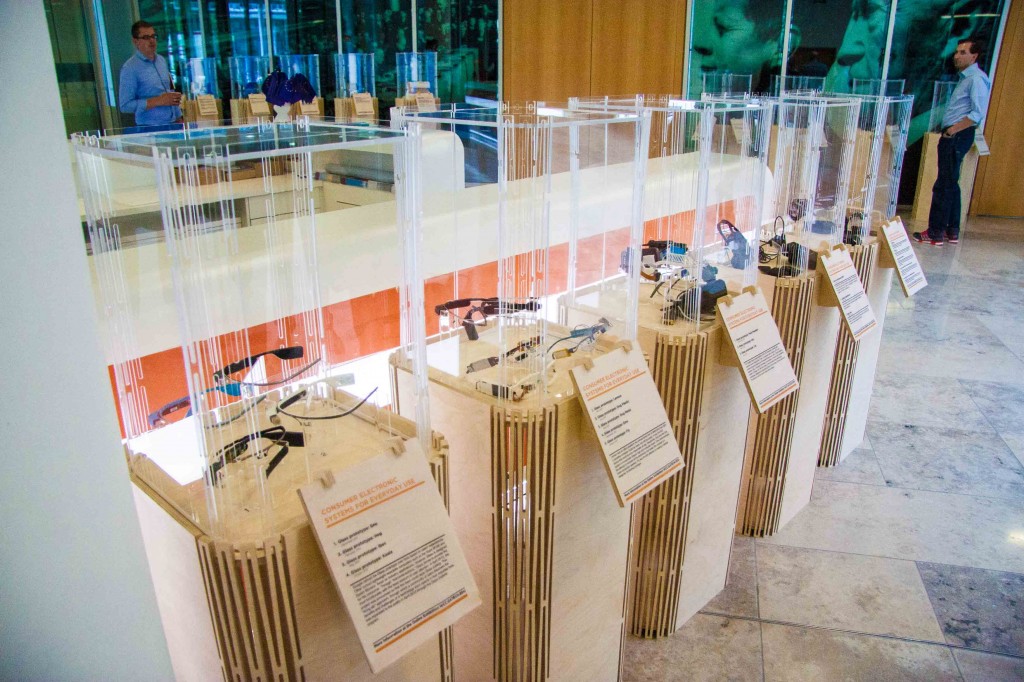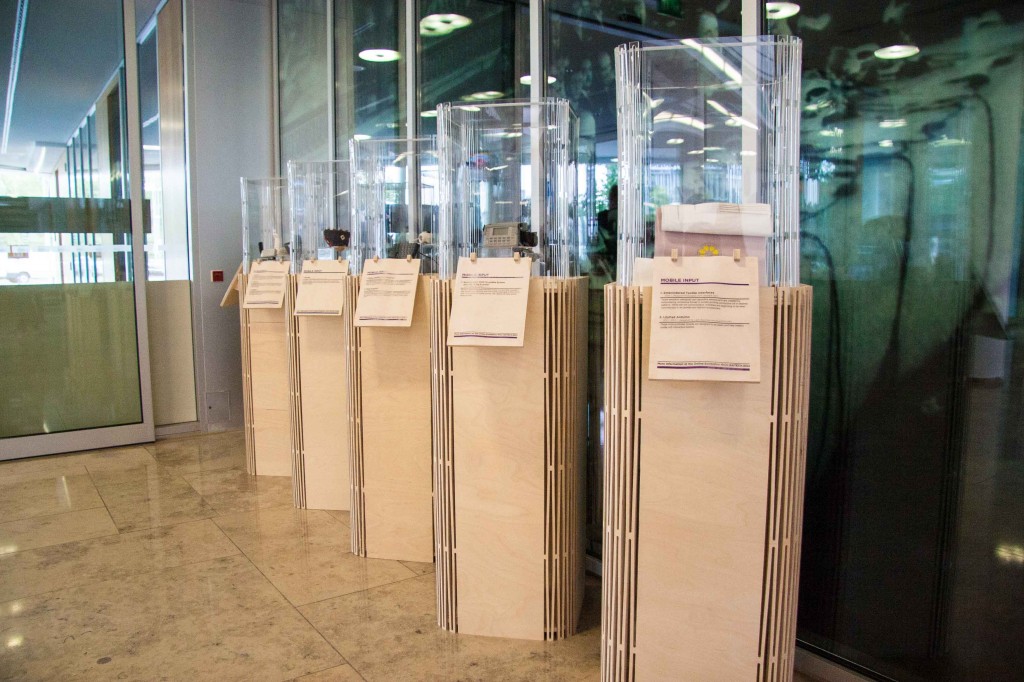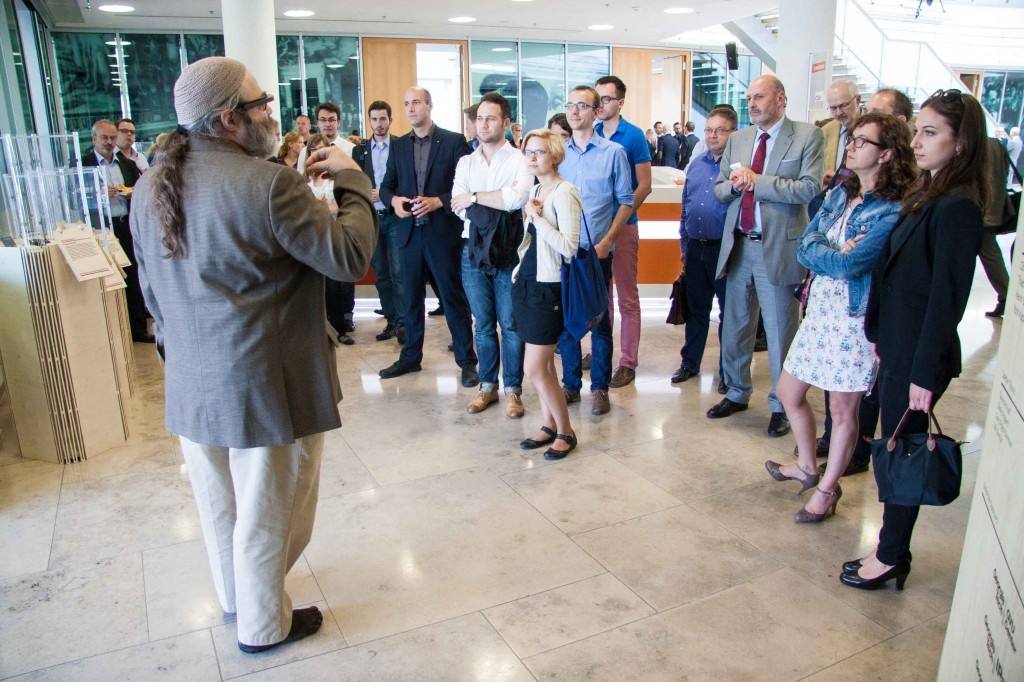 Greg Priest-Dorman then gave a wonderful tour of the exhibition from the point of view of a wearable pioneer.  Greg's personal wearable system he built Herbert 1 & 3 are in the exhibition, and well as an example of a mobile input device he designed.  The opening of the exhibition was a huge success, and the exhibition will sty up in the CDU lobby until August 5th, 2014.