NASA Wearable Technology Symposium 2014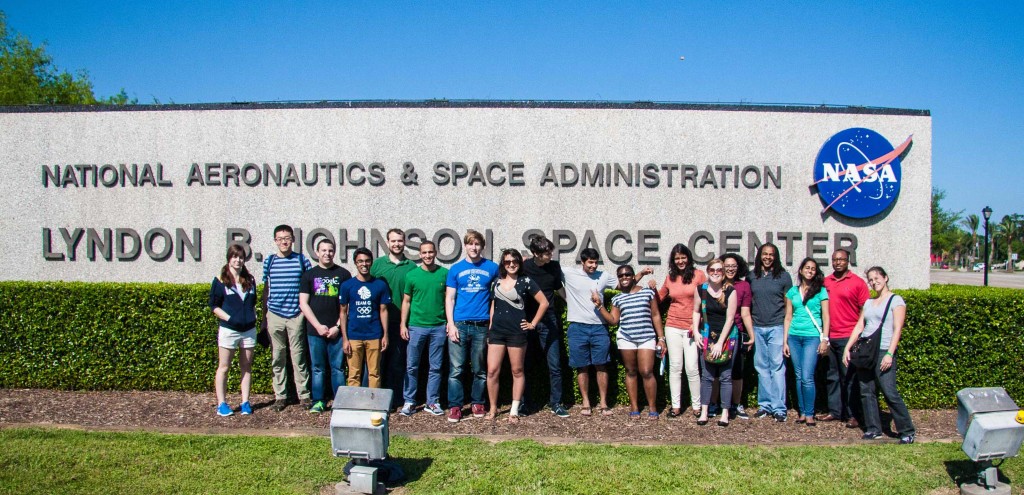 This year at the NASA Wearable Technology Symposium students from my Georgia Tech course called Mobile and Ubiquitous Computing exhibited their work and gave presentation along side students from University of Minnesota, Virginia Tech, Pratt, and University of Texas A&M.  Their work included a noise canceling vest, EVA glove monitors, a one-handed glove based input device, and a no-handed jet pack control system.
Before and after the student project presentations, the students had a chance to meet their NASA mentors and see the Johnson Space Center's Rocket Park, and some were able to go and see mission control.