Kent State University Museum – Shifting Paradigms: Fashion + Technology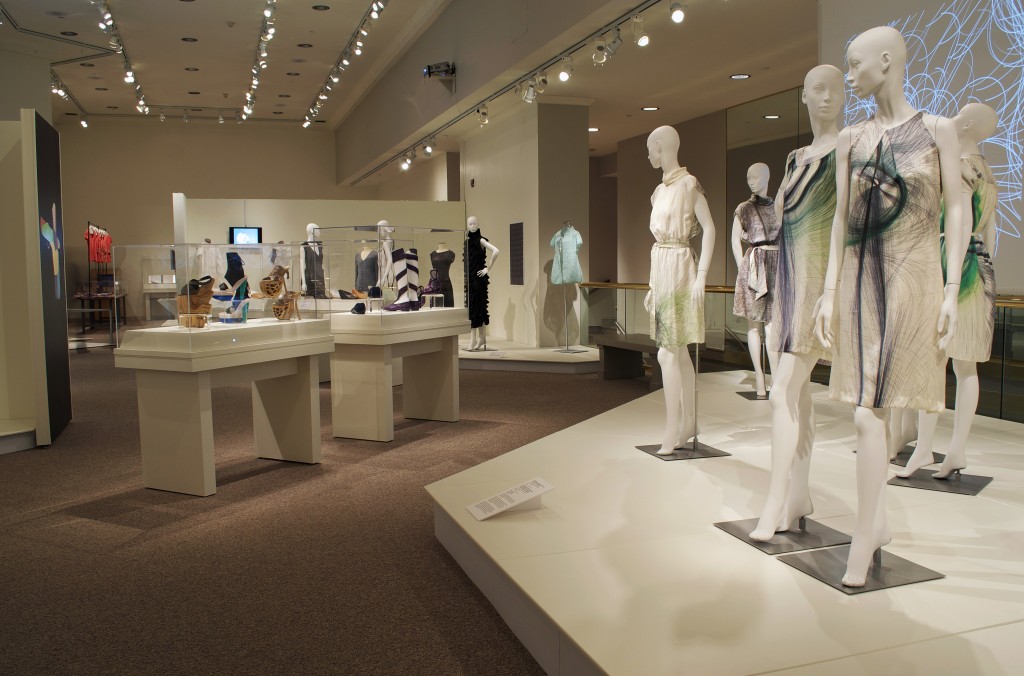 Kent, OH – Professors from the Kent State University School of Fashion Design and Merchandising, Margarita Benitez and Noël Palomo-Lovinski,  recently opened their co-curated exhibit, Shifting Paradigms:  Fashion + Technology at the Kent State University Museum in the Broadbent Gallery through Aug. 31, 2014.  The exhibition examines present examples of clothing, accessories, and online business models that utilize or are developing new types of technologies.  The exhibit features a diverse collection of technologically advanced and avant-garde fashion and accessories and includes Georgia Tech's Electronic Textile Interface Swatch Book.  Visitors will appreciate the collaborative creative output of these designers, artists and technologists, which are beautiful and suggest the enormous possibilities for the future of fashion.   The Kent State University Museum is located in Rockwell Hall, on the corner of Main Street (Route 59) and S. Lincoln Street on the campus of Kent State University.    This exhibit is supported by the National Endowment for the Arts.
This looks like a wonderful exhibition, I hope to be able to go see it myself.  If you are in the Cleveland / Kent OH area you should really go check it out.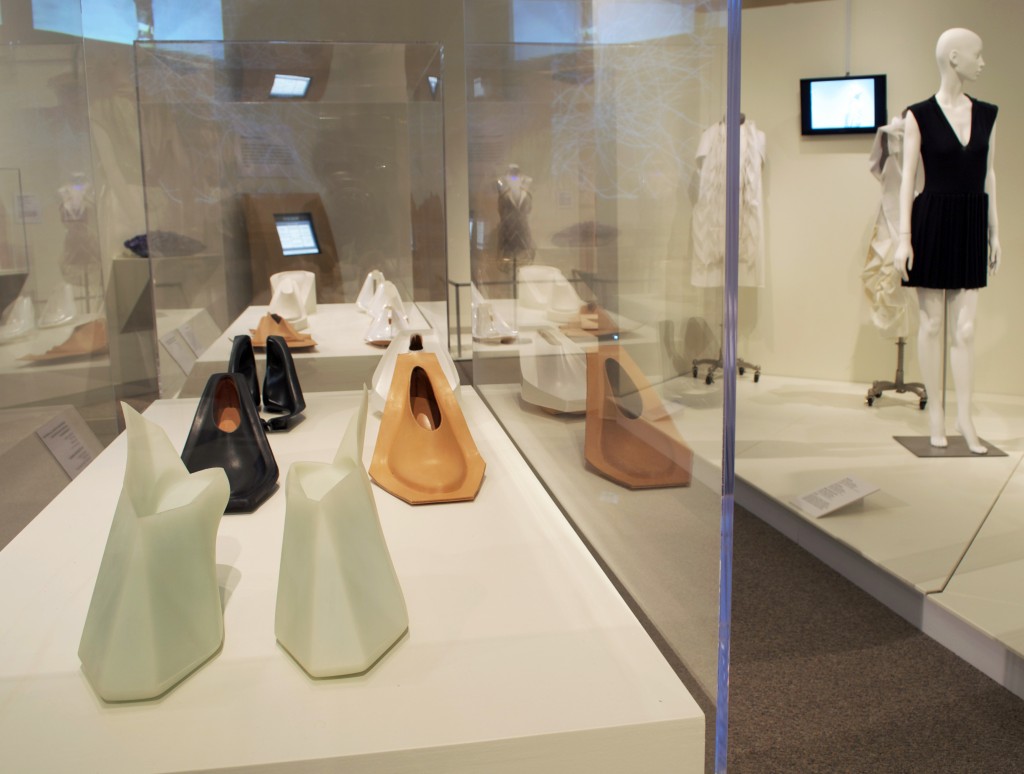 "There are some amazing pieces from local, national and international designers and artists. One of the pieces, Intimacy White by Studio Roosegaarde, is a dress made of smartfoils that turns transparent when you get close to it. I think this dress is particularly special to show here due to the history of LCD technology and KSU," said Benitez.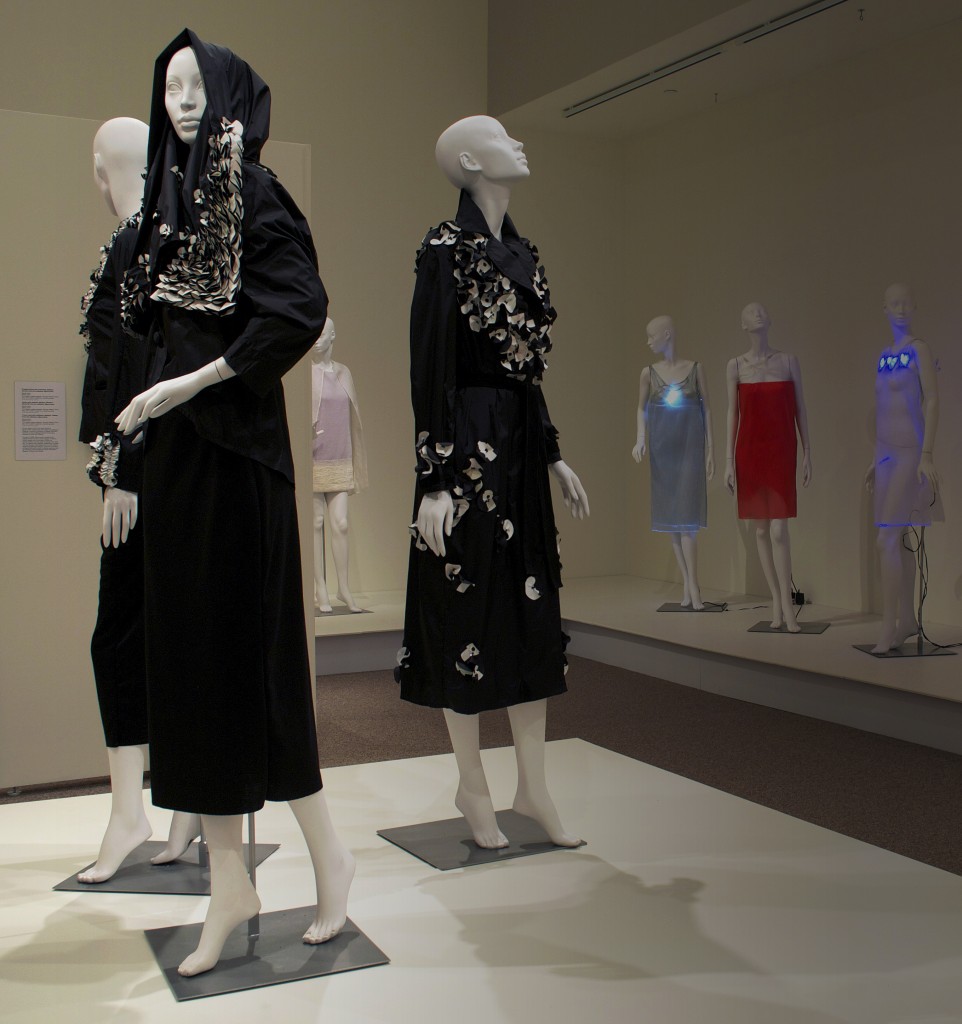 "This exhibit will be an eye-opening experience into advancements affecting the way everyone dresses or interacts with fashion in the future," said co-curator and professor Palomo-Lovinski. "The exhibition is unique in Ohio and Kent State Museum. We have an amazing collection of international and national cutting-edge artists."